Interested in Trading Bitcoin Futures?
Let Us Advise on How Cryptocurrency
Futures Could Enhance Your Trading
As one of the first clearing firms offering Bitcoin Futures, Wedbush Securities has contributed to the Cryptocurrency and Blockchain technology conversation since 2013. In addition to being at the forefront, we were one of the first firms to invest in the sector.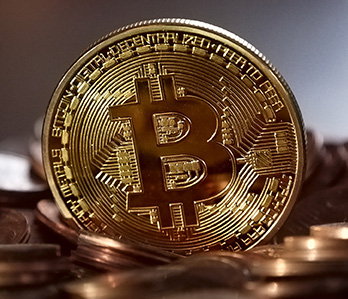 Speak with a Broker About Opportunities in Bitcoin Futures.
We are committed to enhancing your trading experience by advising on opportunities in cryptocurrency futures to suit your trading goals.
Trade Bitcoin futures on one of two regulated futures exchanges:

Bitcoin Futures
Symbol: BTC

Bitcoin Futures
Symbol: XBT
Bitcoin Futures at CME Group
Bitcoin futures (BTC) are live at CME. Now you can hedge Bitcoin exposure or harness its performance with a futures product developed by the leading and largest derivatives marketplace: CME Group, where the world comes to manage risk.
Data delayed 10 minutes. Powered by CQG.
Bitcoin futures are now available for trading on the Cboe Futures Exchange, LLC (CFE). CFE launched trading in Cboe bitcoin futures on December 10 under the ticker symbol "XBT". This brings many benefits to traders, including transparency, efficient price discovery, deep liquidity and centralized clearing. XBTSM futures provides a centralized marketplace for participants to trade based on their view of bitcoin prices, gain exposure to bitcoin prices or hedge their existing bitcoin positions.